Your One Stop Destination for Outsourced Manufacturing Needs
Since its inception, APLAB has been serving the Global Market with wide range of Electronic Products meeting the International standards for safety and reliability such as UL, VDE etc. APLAB enjoys worldwide recognition for the quality of its products, our business integrity and innovative engineering skills.
Our outsourced manufacturing division helps global companies reduce production costs by working with them to produce their goods under their brand at our already well equipped manufacturing plant at much lower costs.
While working with you, our inputs to re-engineer the designs are an added attraction for our European & American partners.
As your partner we can help you
Setup & Operate a dedicated production facility for you while keeping your IPR & Design confidentiality.
Manage & Deliver products to specifications as per your needs.
Ensure all goods are inspected to meet any desired Quality Standards.
Currently we manufacture goods meeting CE, CSA, UL, VDE etc. for our various customers as per their needs.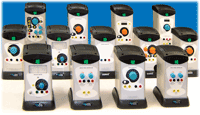 Export Products Range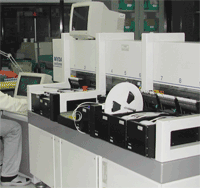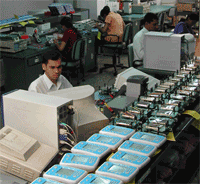 Please contact us at response@aplab.com for your outsourcing requirements in Manufacturing for any kind of Test & Measurement Products.